Regularly Scheduled Events
Search events by:
Events are free unless otherwise noted.
AARP Driving Class
AARP Driving Classes for seniors. At various times, the Library hosts both the Driver Safety Course (8 hours) and the Refresher Course (4 hours). Watch the calendar for specific dates.
Afternoon Matinee

Come view new release movies in the
Blue Bell Community Room on
Tuesdays at 2 pm
October 25: No Movie - Book Sale

November 8: No Movie - Election Day
Ambler Book Group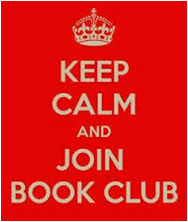 The Ambler Book club meets at 1:30 pm on the 2nd THURSDAY of the month.
Everyone Welcome! Come for as many or as few sessions as you like.
2016
Baby Story Time
Stories, activities, and rhymes specially designed for baby and parent/caregiver.
Every Thursday at 10:15 AM from September to May. Check website for dates.
Ages 6 mos. - 18 mos. (Recommended for pre-walking or starting to walk babies as the majority of activities are while sitting). Parent or caregiver must attend with child. Register for future sessions by attending one session.
Beading Group

Kathleen Edwards presents: The Ambler Beading Group.
Meets 1st and 3rd Mondays at 1 PM at Ambler Branch.
Please bring your own tools and supplies.
Come to work on your beading projects and see what others are doing.
This group is not a "how-to" class.  Please bring your projects and supplies to work on independently.
Blood Pressure Checks
The Ambler & Blue Bell Libraries provide FREE BLOOD PRESSURE CHECKS on occasion.
Abington Health sends a registered nurse from their Community Health Outreach Dept.
Please check the monthly calendar for specific dates.
Blue Bell Book Club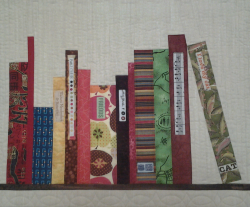 The Blue Bell Book Club meets on the 1st Wednesday of the month at 10 am. Come for any or all discussions.
Meet in the conference room.
2016
January - The Miniaturist by Jessie Burton
February - A Prayer for Owen Meany by John Irving
March - The Dovekeepers by Alice Hoffman
April - The Boys in the Boat by Daniel James Brown
May - All the Light We Cannott See by Anthony Doerr
June - The Immortal Life of Henrietta Lacks by Rebecca Skloot
July - Major Pettigrew's Last Stand by Helen Simonson
August - The English Teacher by Lily King
September - The Invention of Wings by Sue Monk Kidd
October - Open City by Teju Cole
November - The Children's Book by A.S. Byatt
December - If on a Winter's Night a Traveler by Italo Calvino


Blue Bell Lego Club-On Break
The Blue Bell Lego Club is for kids ages 6 and up*. Legos provided.
[On break until further notice.]
There will be no Lego Club in June and August.
*Younger siblings are welcome to attend, but must stay with parent/guardian. Parent/guardians must stay in the library during the event.
Bridge for Experienced Players

New tables of bridge are forming now.  Weekly games on Fridays at noon. We have new friendly folks looking to make more tables.  


Chess Club

The Chess Club at Blue Bell meets weekly at Blue Bell on Wednesdays at 7 pm.
Must already know how to play at any level.
Coordinated by Carl Bingler.
Children who want to play chess are welcome; however a parent must stay with the child.

Pages