Regularly Scheduled Events
Search events by:
Events are free unless otherwise noted.
AARP Driving Class
AARP Driving Classes for seniors. At various times, the Library hosts both the Driver Safety Course (8 hours) and the Refresher Course (4 hours). Watch the calendar for specific dates.
Afternoon Matinee

Come view new release movies in the
Blue Bell Community Room on
Tuesdays at 2 pm
Ambler Book Group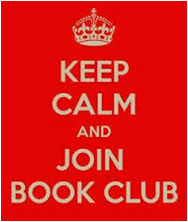 The Ambler Book club meets at 1:30 pm on the 2nd THURSDAY of the month.
Everyone Welcome! Come for as many or as few sessions as you like.
2015
2016
Baby Story Time
Stories, activities, and rhymes specially designed for baby and parent/caregiver.
Every Thursday at 10:15 AM from September to May. Check website for dates.
Ages 6 mos. - 18 mos. (Recommended for pre-walking or starting to walk babies as the majority of activities are while sitting). Parent or caregiver must attend with child. Register for future sessions by attending one session.
Beading Group

Kathleen Edwards presents: The Ambler Beading Group.
Meets 1st and 3rd Mondays at 1 PM at Ambler Branch.
Please bring your own tools and supplies.
Come to work on your beading projects and see what others are doing.
This group is not a "how-to" class.  Please bring your projects and supplies to work on independently.
Blood Pressure Checks
The Ambler & Blue Bell Libraries provide FREE BLOOD PRESSURE CHECKS on occasion.
Abington Health sends a registered nurse from their Community Health Outreach Dept.
Please check the monthly calendar for specific dates.
Blue Bell Lego Club
The Blue Bell Lego Club is for kids ages 6 and up*. Legos provided.
Third Thursdays at 4:30pm at WVPL, Blue Bell.
There will be no Lego Club in June and August.
*Younger siblings are welcome to attend, but must stay with parent/guardian. Parent/guardians must stay in the library during the event.
Bridge for Experienced Players

New tables of bridge are forming now.  Weekly games on Fridays at noon. We have new friendly folks looking to make more tables.  


Chess Club

The Chess Club at Blue Bell meets weekly at Blue Bell on Wednesdays at 7 pm.
Must already know how to play at any level.
Coordinated by Carl Bingler.
Children who want to play chess are welcome; however a parent must stay with the child.

Family History Research

Family History Research with Connie Briggs, Family History Researcher.
Make an appointment to find out about your ancestors! All you will need to bring with you to begin your research is the name and place of residence for one or more of your ancestors living in the U.S. between 1850 and 1930.  This will also work if you have an ancestor living in the UK between 1841 and 1911.
Using Connie's laptop, the Internet, and some great online resources, she will show you how to trace your family tree back in time. Maybe you will find some lost family secrets! CLICK HERE to send an E-Mail to Connie or call 267-626-4437 to make an appointment for her to meet you at the Ambler Branch or the Main Library in Blue Bell for a private family history session.
Pages