Wednesday, October 26, 2022 - 6:30pm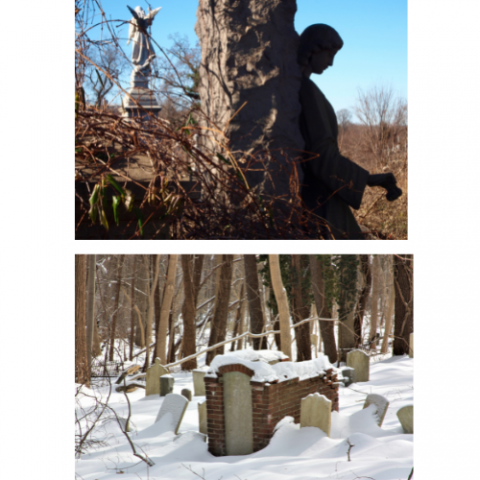 Philadelphia-based author, blogger and podcaster, Ed Snyder, aka the cemetery traveler, returns to Ambler Library with more cemetery stories.  
Learn stories of forgotten cemeteries, including Philadelphia area cemeteries.
Ed will give an update on Philadelphia's Monument Cemetery (program presented at Ambler in 2019) and will talk about other vanished local cemeteries and some non-local ones including Loma China Cemetery in San Antonio, Texas and the Johnson Cemetery "Park" in Camden, NJ. 
Ed will also cover some success stories of abandoned and neglected cemeteries that are being brought back from ruin like Mount Moriah, Mount Vernon, and Har Hasetim (the abandoned Jewish cemetery in Gladwyne).
Please register Here for this free program