Tuesday, November 24, 2020 - 4:00pm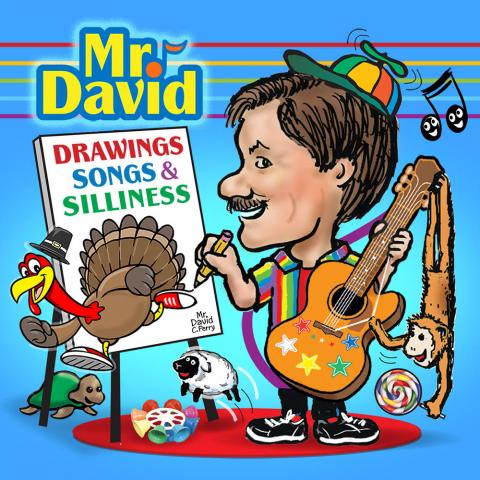 Mr. David's "Drawings, Songs & Silliness" performances are comically creative concoctions that mix music and art and lots of laughs!
A Surefire Formula for Family Fun
Clad in his signature propeller hat and armed with his star-studded guitar and handy-dandy jumbo markers, Mr. David amuses and delights children (and the kid-in-us-all) with an act that's been called neo-vaudeville.
He'll entertain the kid in us all with some Thanksgiving songs, art, puppets, props and humor!
A link to the online performance will be sent to you a couple of days before the event.