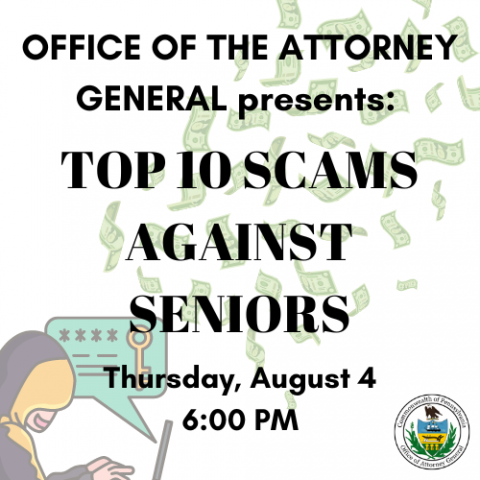 Thursday, August 4 @ 6:00 PM
From the comfort of your home via Zoom!
Connor Ferrara from the Office of the Attorney General will present the Top 10 Scams Targeting Seniors.
Older adults lose an estimated $3 billion each year to financial scams. Learn how to identify and stop scams.
For questions, please contact Bobbie Foster at (215) 643-1320 ext. 14 or via email.