Regularly Scheduled Events
Search events by:
Events are free unless otherwise noted.
AARP Driving Class
AARP Driving Classes for seniors. At various times, the Library hosts both the Driver Safety Course (8 hours) and the Refresher Course (4 hours). Watch the calendar for specific dates.
Afternoon Matinee

Masks are recommended during the movie.
Limited to 50 patrons.
Come view new release movies in the Blue Bell Community Room
Tuesdays at 2 pm

June 6 - Living (PG-13) details reviews
June 13 - Creed III (R) details reviews
June 20 - Maybe I Do (PG-13) details reviews
June 27 - Champions (PG-13) details reviews
July 4 -  No Matinee - Independance Day
July 11 - The Lost King (PG-13) details reviews
July 18 - Spinning Gold (R)  details reviews
July 25 - Paint (PG-13) details reviews
August 1 - Chevalier (PG-13) details reviews
Ambler Book Group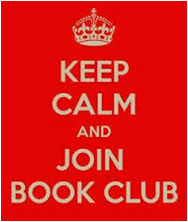 The Ambler Book group meets at 2:30 pm on the 2nd THURSDAY of the month.
Everyone Welcome! Come for as many or as few sessions as you like.
NEW members are always welcome. Please contact Anne Hall at ahall@wvpl.org with any questions.
2023
*Please note that Hoopla is available only to WVPL card holders. If you aren't a WVPL card holder, please check with your home library about access to Hoopla.
Beading Group

Kathleen Edwards presents: The Ambler Beading Group.
Meets 1st and 3rd Mondays at 1 PM at Ambler Branch.
Please bring your own tools and supplies.
Come to work on your beading projects and see what others are doing.
This group is not a "how-to" class.  Please bring your projects and supplies to work on independently.
Blood Pressure Checks
The Blue Bell Library provides FREE BLOOD PRESSURE CHECKS.
Abington Health sends a registered nurse from their Community Health Outreach Dept. on the third Tuesday of the month at 1 pm. Get your blood pressure checked and stay for the movie!
Blue Bell Book Club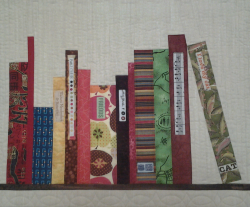 The Blue Bell Book Club meets on the 1st Wednesday of the month at 10 am at the Blue Bell Branch. All are welcome to join our monthly book discussion group. We review our books from many different angles. A wide variety of books are read: fiction, non-fiction and light classics. The selection of what we read is made by our group.

If you are concerned your schedule does not permit you to attend all the sessions, that's okay. Come for any and all. Contact Mike at mkkashon @ verizon.net to join or for more information. Join our discussion group; you will have fun.
2023
January - Wuthering Heights by Emily Bronte
February -  Once and Future Witches by Alix E Harrow
March - The Paris Apartment by Lucy Foley
April -  The Marriage Portrait by Maggie O'Farrell
May - The Wife Upstairs by Rachel Hawkins
June - Wish You Were Here by Jodi Picoult
July - The Family Remains Lisa Jewell
August - All the Light We Cannot See by Anthony Doerr
September - The 6:20 Man by David Baldacci
October  - The Book of Hope: A Survival Guide for Trying Times by Jane Goodall
November - Verity by Colleen Hoover
December - The Young H G Wells: Changing the World by Claire Tomalin


Book Clubs
Looking for a book club? Join us for a lively discussion and meet new friends. 
Chess Club
The Chess Club at Blue Bell meets weekly at Blue Bell on Mondays at 5 pm.
Must already know how to play. This is not a "how-to" class; participants should come prepared to play.
Recommended for older teens and adults.

Children's Story Times
Baby Wiggles
Welcome to Baby Wiggles where caregivers and children (ages 0-23 months) will bond through interactive rhymes, stories, and fingerplays to support early literacy development with Miss Erin.
Registration Required. See calendar for registration link
Fridays at Blue Bell at 10:30
Toddler Storytime with Miss Erin
Children (ages 2-4) and their caregivers will enjoy stories and songs to support early literacy development with Miss Erin. Play & craft time will follow.
Tuesdays & Thursdays at Blue Bell, 10:30am
Registration Required. See calendar for registration link
Miss Delia's Story Time
Miss Delia's Ukulele Story Time is about 30 minutes with stories and songs. 
Registration Required
Mondays at Ambler at 10:30 (Ages 2-4)   
Tuesdays at Ambler at 10:30 (birth-24 months)
Registration Required.
 See 
calendar
for registration links
---
Cook the Book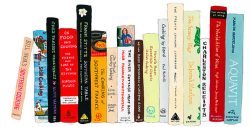 Cook the Book
Like trying out new recipes? Want to check out the latest cookbooks and food ideas? Enjoy potlucks? This is the book club for you!! For more information or to join, please email or call Anne Hall ahall@wvpl.org or 215-646-1072 ext. 38
We meet February, April, June, August, October and December, usually on the second Monday at 6:30 pm, at the beautiful AMBLER Library.

Pages